Dear Blog
....Happy Birthday or is it Happy Anniversary?? Two years ago I hit that "publish" button and I was off and running or I should say posting...!! It has been a wonderful two years. Because of you dear blog, I have made so many new friends, even met and enjoyed the company of a few of you, which I highly recommend if ever presented the chance. Your comments, your encouragement, means the world to me...you have lightened my darkest days, brought me tears and laughter, inspired me, gladdened my heart, and opened up worlds to me. Never in my wildest did I ever imagine the joy that blogging has brought to me. Thank you dear blog, I love you. PS...today is the last day to enter my giveaway in celebration and thanks for 2 years. See details
here
. I will publish the winners tomorrow.
Dear Crab Apple Tree....Goodbye, on Wednesday afternoon you were carted away by tree removers after giving me almost 30 years of spring beauty. Unfortunately, you suffered from the dreaded diseases of apple scab and fire blight which eventually took your branches away one by one until there was only one left. I managed to save a few of your branches to enjoy for a few more days. I loved you
The tree removers....
Dear Spring
, this has to be one of the most beautiful springs we have had in many a year. With the cool weather lasting so long, holding off the blooming, and then the warm-up last week...our world has burst into one fine feast for the eyes...the crab apples are all in bloom, whites, pinks, reds. The tulips, bleeding hearts, phlox, apple blossoms, red buds and lilacs are creating a chorus of spring that is shouting for joy. This is the first year in memory that the crab apple blossoms will still be in bloom for Mother's Day. Usually they have dropped by now. Thank you Spring, I love you.
Dear Yard Work
....ugh. Spring clean-up is always hard laborious work, raking out the dead, trimming, edging, weed pulling. The time it takes me to complete all this continues to lengthen with each passing year. It may be time to hire someone to help with this chore, since my sweetie is no longer here to assist. I don't love you, yard work.
Dear Bailey
, congratulations on your college graduation. I am so proud of you and know that your future will be bright and full of adventure, just like you. I Love You, Nana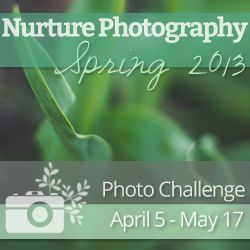 Until next time.....