I love Fall, I love Fall because of it's colors, glorious oranges, reds & golds, the cooler temps, the foods that we haven't eaten all summer, jeans & sweaters, the smell of burning leaves...I could go on and on for all the reasons I love Fall. I also love the month of October, 1) because of everything I just stated above and 2) because it is Breast Cancer Month. A month that is dedicated to the awareness that breast cancer is still a threat to us women, eventho there has been huge advances in it's treatment. I am sure that every single one of us knows a friend, a family member, or even ourselves who have been affected by this disease. So not only do I love the colors of fall, the oranges, reds & golds, but I also love the color pink to remind us to keep fighting against Breast Cancer.
Yesterday I decided to gather the remains of the pink roses that were still blooming, along with a few pink ivy geraniums to enjoy the last of these lovelies inside before the heavy frost eliminates their beauty until Spring.
In gathering these pinks, it did bring to mind that pink is definitely a reminder of Breast Cancer Awareness....
And how, we as women, need to keep up that fight against breast cancer. Something as simple as a mammogram will help in your fight.
As my blogging friend,
Kelly, says "do it for the girls."
Do it for yourself...
After having two scares myself, I never fail to schedule and get my mammogram each year. What used to be so painful, is now only a little squeeze due to the improvements and advancements that the medical industry has made.
So, get that mammogram, because of yourself and because of those that love you, just do it.
Linking to Madge's Weekly Top Shot.
And Rebecca's The Simple Things....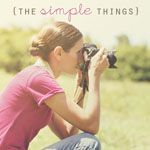 "You are the one and only you that ever was, or ever will be. What you are going to do with this miracle is a question only you can answer." ~ Dan Zadra
Until next time....