I have been busy slimming down...unfortunately the body hasn't slimmed down, but the amount of e-mails I receive daily has been reduced considerably. There was a time that I felt the need to subscribe to all decorating sites, scrapbooking sites, photography sites, rubber stamp sites, travel sites etc. and because of that my inbox was swamped daily with emails that were never read and went directly to the "trash" box. But sometimes I would forget to send them to "trash" and they would accumulate in my "inbox" until it was over-flowing (literally) with junk mail. For the last week every time one of these emails that I so strongly felt I NEEDED but now no longer WANT lands in my inbox...I immediately perform an "unsubscribe". Oh it feels good and my weighty inbox has certainly slimmed down, oh wouldn't it be nice to hit the "unsubscribe" button and lose a pound or two? Now, if I could just do something about the mailbox, altho now that the "vote" is over, the political ads will stop. Oh what better ways that money could have been spent than on ads that stuffed my mailbox and ended up in the trash? I don't want to even think about it.
The crab apple tree in the side yard has certainly slimmed down....very few leaves or "apples" left on the tree.
And because of the frost, the roses are almost gone from the bushes...hopefully the last of the buds will bloom if the sun ever shines again. So gloomy.
Sure hope the sun is shining in your corner of the world. Sharing with Deb's This or That Thursday and Nancy's Rural Thursday.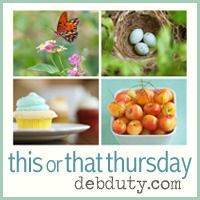 "Make each day your masterpiece." ~ John Wooden
Until next time.....