Another stunning day here, sunny and again in the 80's. Mother Nature gave us the gift of Spring this year and I am enjoying each and every moment. There have been many (usually most) Springs here that have been less than desirable. Rain, snow, wind, cold....sounds like winter doesn't it, but many Springs were defined by this kind of weather. My only regret is that my Mom is not here to enjoy it. She LOVED to drag a lawn chair onto the driveway and sit and soak up the sunshine. Having been a Texas girl most of her life, heat was her friend. Moving in with us and experiencing our winters was really unpleasant for her. But give her some sunshine and out on the driveway she would go. We just have a regular asphalt driveway and the heat radiates from it...feels like an oven to me, but to my Mom is was a Spa on the driveway. So Mom, if you are looking down on us, thank you. I think you are the one that probably put in a good word for us this year, making a request to Mother Nature for the sun to shine on that driveway.
And with this beautiful Spring weather comes the joy of color, color, & more color. Today at Kim Klassen's Beyond Layers class her challenge is blue....so here are a few of my latest captures in blue.
This bunch of ranunculus came home with me yesterday from Trader Joe's. I know it is closer to purple but....it is in the blue family.
Captured these beauties at my local garden center yesterday....a Pasque Flower. Isn't it just so beautiful? Linking this up to Deb Duty's This or That Thursday's....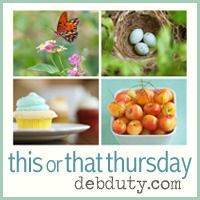 These are wild violets that grown profusly in my back yard...they are so sweet with their speckled blue petals.....
These next 3 shots I took in Tucson on my day with my buddies that I met on-line. We had such fun walking thru the streets of old Tucson and capturing the beautiful colors.....these people love COLOR!!!
Even their mailboxes are colorful and so full of character...
Spectacular....
And this was from Barbara's garden....too gorgeous!!
And finally, this sweet display at Neiman Marcus. I met one of my long-time friends there for lunch today. Lovely place for a lunch but a little too high-priced for my pocketbook to shop there. A pretty blouse caught my eye, until I reached for the price-tag and it was $248.00. Not in my budget.
"If the sight of the blue skies fills you with joy, if a blade of grass springing up in the fields has power to move you, if the simple things in nature have a message you understand...rejoice, for your soul is alive." ~ Eleanora Duse
Until next time.....