After 5 days of an extra body in the house, the body has left the building. The body being the painter has completed his job and the only thing left is the smell of paint drying. Now, the work begins....getting rid of the "stuff" I will not be putting back into the bathrooms, and finding new "stuff" to put in. Sounds kinda redundant doesn't it....."why don't I just re-use the old stuff." Are you kidding me, brand new paint and same ole stuff??, no way. I still have some major things to purchase, like a new sink top for one. And a new shower door, and maybe a new toilet. I have convinced myself that I am keeping the vanity in the Master bath and re-painting it black to match the bedroom furniture. My "painter" convinced me it is not difficult to do, and even told me what products to buy. Apparently there is something in the paint market called adhesion primer that takes the place of having to sand everything down and allows the new paint color to bond beautifully. It will certainly be cheaper to give this a try than to buy a new bathroom vanity. I will keep you posted and will post pics soon of the "new" bathrooms.
Instead of taking a picture of paint drying I took more pictures from the garden. New blooms seem to open each week, while the old blooms begin to fade and will soon be just memories. All of the spring flowering beauties are gone...the crab apple blooms, the lilacs, the tulips and daffodils...but the early summer beauties are arriving...the roses, the cone flowers and daylilies galore.
Sometimes it is really difficult for me to turn flowers into black & white because I love color, but this one was just green, so thought I would give it a try...I like it, especially with the Kim Klassen texture added.
The first of the cone flowers....love these flowers.
Linking up to
Deb Duty's This or That Thursdays
.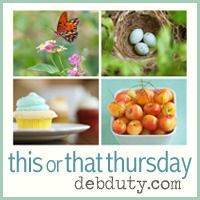 Hoping your day was more exciting than watching paint dry.
"Spectacular achievement is always preceded by unspectacular preparation." ~ Dr. Robt Schuller
Until next time.....