I think I paid $5.50 for this blue ball jar that I bought at an antique store a couple of weeks ago. I have looked for one for awhile now at other antique stores and at the flea market and I was almost ready to buy when something stopped me. I have no idea what or why....I have wanted one for just ages. I guess this one was waiting for me and so far it has given me such pleasure. There seems to be something quite magical that happens when flowers are placed in a blue ball jar and especially when that jar is filled with home-grown hydrangeas sitting on the screen porch. There is an aura of happiness that surrounds it. Photographing it and capturing the light that shines through its soft blue tint for me is pure bliss.
This week was cup week at Kim Klassen's Beyond Layers class. She encouraged us to take a pic a day of a cup or a mug and since I have such a collection this was not a problem for me.
Monday
Tuesday
Wednesday
Thursday
Friday
I think Kim and I are definitely on the same wave length....she did an earlier color week, which ofcourse I love, and this week with cups. Oh my, I am in heaven between my blue ball jar and a cup a day, what could be better.
Linking to Nancy's Sunday Best and The Simple Things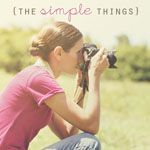 Happy 4th of July week everybody....!!!
"If the sight of the blue skies fills you with joy, if a blade of grass springing up in the fields has power to move you, if the simple things of nature have a message that you understand, rejoice, for your soul is alive." - Eleonora Duse
Until next time.....