Here we go again with another Sunday full of challenges for Ashley Sisk's Scavenger Hunt Sunday. I went to the country again yesterday and managed to capture all of the prompts while there. Ofcourse, did I take the prompts with me?? NO, but somehow I was able to fulfill all the challenges with just a little teeny stretch. This week the challenges are:
Wrapped
Time together
Tell Me A Story
Love or Couple
Duplicated
WRAPPED....This field was wrapped in blues and whites, the colors of the wildflowers blooming profusely in the fields. Linking this up to Rebecca's "The Simple Things"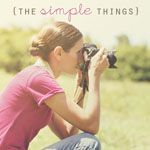 TIME TOGETHER....The cows were enjoying themselves as together they luxuriated in the coolness of the stream. The lone one was headed their way
to join them
as soon as he ate his last bitefull of grass.
TELL ME A STORY....hmmm "Once upon a time, Mrs. Jones having saved sunflowers seeds from the summer before, decided to throw them into the garden to see what would happen. And lo and behold, beautiful, golden sunflowers delighted all who passed by." (OK that was your story, are you happy?)
LOVE OR COUPLE...Here is a couple of couples...love birds or doves that always pair up and become a couple.
DUPLICATION....There is a continuous duplication of fences throughout the countryside, most being a combination of wire and wood.
But I want to show you one more fence that was a real shock and I mean that literally. We had stopped to take pictures of an old barn and I noticed this fence that looked so "industrial" which is a little out of the norm for the countryside. And just as I made that comment to Catherine my arm brushed the fence and pow did I get a shock, yowza...the fence was industrial & wired with electricity. I almost, just almost peed in my pants (had to go anyway and this almost did it)
It's a good thing neither one of us grabbed it or ??
So that is it for another fun, fun week at Ashley's Scavenger Hunt Sunday. Stop over and see what other's are showing.
Adding one last shot for Nancy's "My Sunday Best" loved the look of all this clover blooming along the roadside
Until next time....