I have been participating in the Leap Into Spring photo challenge (always up for a good challenge) and this week's prompt is "water, rain, etc." I have waited all week for it to rain here, and it did on Friday night, but by the time I got out with my camera all the puddles, drops, and splashes had disappeared. So I am going to have to revert to some of my older pics....not too old, less than a month, to fill this post with water and things associated with water.
First up...a little story. One afternoon I was sitting on my brother's deck in Galveston, half snoozing, half looking around for any possible photo ops when I spotted this heron across the canal. I watched and this is what unfolded....
Wonder if there is anything edible in these waters...Hmmm, is anybody watching?
Maybe if I lean over I can find something...
Oh just a little bit further...oh I hope nobody is watching my butt sticking out but whatever that is, I just have to get it...
Ahh got it but not sure it was worth all that effort.
The next day, it turned cloudy and the ocean became really rough, but rough seas never stopped AJ from tackling the waves....
The remains of little bits from the sea, I love the trail of bubbles.....
Hoping to get a pic of some brightly colored umbrellas lined up on the beach we stopped and wandered around....the pics were not what I wanted, I didn't want all those people cluttering up my shot but they did not listen to me when I asked them to leave and I even said please.
I did see this cutie patootie having fun all by himself....wonder if he has aspirations of becoming a plumber?
Lovers on the beach....reminds me of that song from Grease..."You're the one that I want. ohh ohh ohh"
And finally, several of the evenings we would make it a point to be at the beach for the sunset, we had it timed perfectly for the best shots. I would come home with probably 100 shots of that evening's sunset, but this one surprised me. I think it was just a a moment when my focus was on the bushes and there must have been a cloud that surrounded the sun just perfectly that it resulted in this heart shape. I added the text, but did nothing to the pic itself.
I am linking up to Nancy at
Alicia at
And Rebecca at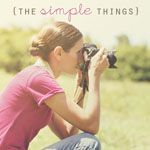 Hope you all have a blessed Sunday and a marvelous week ahead....
Until next time.....