Catherine called yesterday to say that we had 100% chance of snow with up to a possibility of 7 inches starting around midnight. We were both so excited, the thought of a good snowfall is a photographer's dream, especially when there has been so little this winter. Plans were made, fingers were crossed, and the excitement of the possibilities ahead kept me from even sleeping well. I kept getting up to look outside waiting, waiting for the snow to begin falling. I finally began to see the white stuff about 12:30 AM. I wasn't satisfied with knowing that it had started, I wanted it to continue til morning, like I had any control over it HA!! After a restless night, I got up before 7:00 AM, looked out the window and was blown over by the absolute beauty. Not only had it snowed about 4 inches, but it was that heavy wet snow that clings to everything turning the world into a winter-wonderland. We call that "heart attack" snow because it is sooo heavy, but it shor do make things look mighty purty!! Up, shower, dress & pick up Catherine and away we go, heading to the country to find us some red barns to photograph in the snow. We were not disappointed, we found red barns, grey barns, wagons, horses, & enough snow to make our hearts go pitter patter.
Today is usually my Five Senses Friday post....but today all of my senses were filled with the sheer wonder of our snowfall. To see it, to touch it, to hear the sounds of snow shovels scrapping, remembering the taste of it as a child when my Mom made us snow ice-cream, and smelling the freshness of the air after the snow has cleansed it. My senses were completely filled with the magic of snow. With it's touch it makes the old barns beautiful, the unplanted fields covered in a white blanket of wonder, and the dead branches on the trees glisten like they are draped in diamonds. Totally, beautifully magical.
We came across this dog trying unsuccessfully to catch the squirrel in the tree above....he would go from tree to tree looking for that darn squirrel.
We came upon a dairy farm in our wanderings but what attracted us was not the cows, they were actually fairly difficult to see because they were clumped close together and they were either black or dark brown. What attracted us was the vast amount of birds that were flying on the roofs, the road, and the fences. Everywhere you looked there were birds, mostly starlings with a few pigeons mixed in. They must have been attracted to the feed....
Almost reminds me of that Alfred Hitchcock movie, "The Birds" which I just happened to watch last weekend.
That was just a few of the 300 + shots I took today. I said we were excited.....
"Kindness is like snow - it beautifies everything it covers" ~ Anonymous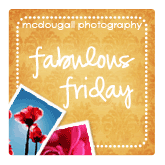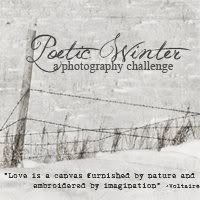 Until next time.....