There are 12 months in the year beginning with the month of January. However, I think many of us feel instead of January being the beginning, it's September. After all, school begins, which doesn't happen in my household but did for many years, Bible Study begins anew next week, Book Club is back after a brief hiatus, my Thursday evening church group begins gathering again this evening, etc etc. I am sure that many of you will agree that September is the beginning of a new year and a new season which means the end of another. Like the end of everything there are good memories and some that you would rather forget. As I walked through my garden this morning, the thoughts of some flowers are just a memory, the early blooming clemantis, the daylilies in so many dazzling colors, the monarda that has just about taken over a good 1/3 of one side of the garden now, all are just memories. But there are a limited few that are still blooming and a few barely hanging on...
There are the hydrangeas that begin their lovely transformation of bright pinks to the ever-so-slight tinges of green.
The roses are blooming again due to the sun shifting resulting in another round of rosy roses. They are awash in sun early in the summer, but after the trees are fully dressed, the roses tend to be in more shade than sun during most of the summer. Now that the sun is lower in the skies the sun is again shining on these lovelies and to show their happiness they are blooming again.
This reminds me of an old abandoned house, cobwebs over the windows and doors. Guess the birds have already flown south.
These are the "barely hanging on" that I was referring to. Looks like this one is in the spotlight it is so bright, but in reality the sun was shining rather intensely earlier, now the clouds have moved in and the weathermen say rain. I do think flowers remain beautiful even as they begin to fade. Linking up to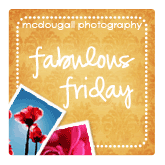 The very last of the Becky Daisies. Another flower I would recommend for all gardens. She begins to bloom in late June/early July and you can see still blooming into the 2nd week of September.
The crabapple berries are beginning to fall. Some are red and round and cherry looking while others are already shriveled up. I should enter this in that Texture Thursday challenge, don't even have to add anything to this, it already is loaded with texture....poor thing.
I must admit this is not in my garden. As I was driving home on Tuesday these were growing by the side of the road and like all of us that have their eyes peeled to the roadsides (and not the road) looking for an interesting subject to photograph, I immediately stopped. My guess is they are a weed, but a mighty purty one with that green & blue bokeh in the background.
So, it's Thursday again, and September again, and a new season again. I hope all of your memories of the season past are pleasant and that the season ahead will bring great joys.
"I've begun to think of myself as "independently wealthy" because I realize that I carry within myself most of what I need to make me happy." ~ Cathleen Roundtree
Until next time.....