Deb over at
Deb Duty.com
, a lovely blog, I might add, has started a new challenge on Thursdays entitled "This or That Thursday". I am joining with one of my most absolute favorite things to photograph....red berries. Now is the time of year that they begin to show off their beauty. The ultimate is red berries with snow brushing their tops, but that will come later. Much later, I hope. Another favorite is Kim Klassen's textures, so an image of red berries with a KK texture is giga-awesome to me.
Come on over and enjoy more of "This or That Thursday".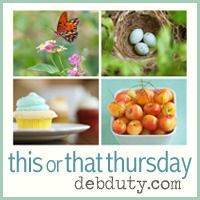 Until next time.......